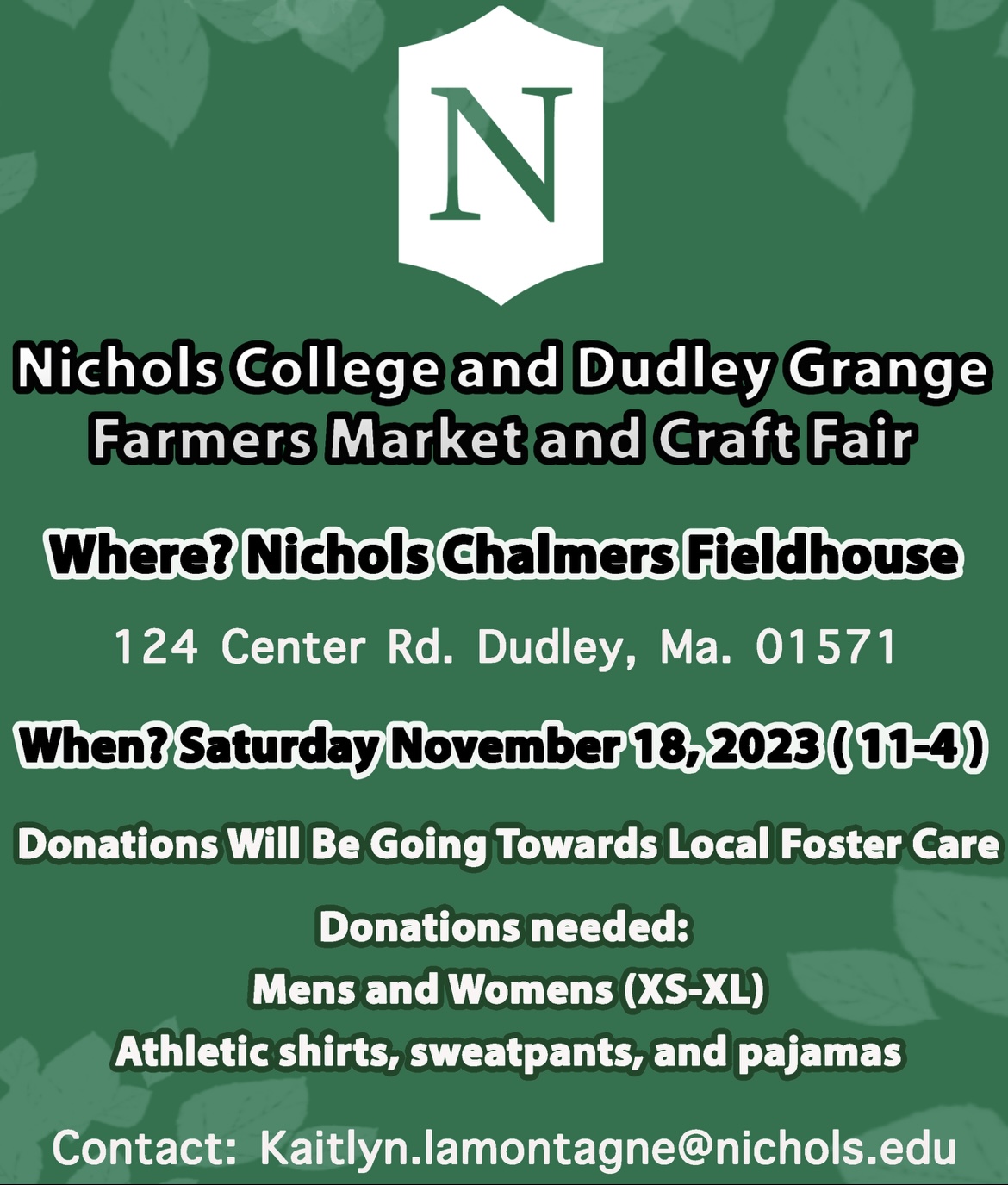 Check out the Nichols College Dudley Grange Farmers Market and Craft Fair on November 18th 11 to 4. Donations will be going to children entering foster care. Items needed are men's and women's sizes (XS-XLG) athletic shorts, sweatpants and pajamas. Often during family crisis', children are entering foster care with limited to no belongings.
Contact [email protected].
Attention farmers and crafters: there are still spaces available. Contact [email protected].